Dairy Research & Development Expertise
Agri-Food and Dairy industry partners – supporting primary producers and best practice manufacturing
British and Irish consumers show their love for dairy every day. Here are a few stats –
96% of adults regularly buy milk.
94% eat cheese.
78% eat spoonable yoghurt or fromage frais
Is it any surprise that dairy products are so high on the list of sectors in demand for research and development?
While the dairy industry excels at getting fresh and tasty products to consumers, the  specialists, advisors, mentors, and trainers from United Plates excel equally at supporting the innovators to create new products for those consumers.
The science of dairy
Behind our expertise is a profound knowledge of the science of dairy. Along with the enormous breadth of their expertise from differing sectors, our team of dairy specialists are ideally qualified to offer sound, impartial advice and support to manufacturers and researchers in the dairy sector. Their role is to support innovation, development, and improve production performance throughout the dairy sector at every step of the value chain.
Our team are well positioned regarding the science of dairy products. They understand dairy chemistry and are skilled at identifying new trends, dairy substitutes, suitable technology to utilise . In addition, they are experts in new methods of processing dairy products, minimising waste, enzyme production and dairy microbiology.
Our team have a deep understanding of quality management and food science, bioscience, and enzyme expertise
Our team of dairy experts includes world-class, internationally recognised and published academic researchers , who are renowned for their knowledge in creating new concepts in  bespoke dairy products in a factory setting.
Our skills, expertise and understanding of the dairy sector
Our team of specialists come from a uniquely broad background and possess the skills and experience to advise on any dairy project. They bring
Unrivalled insight into consumer and customer expectations and experiences.
Profound knowledge of the science of dairy production and manufacturing.
Expertise in digitisation and data capture
Knowledge of value-added ingredients, functional foods, and value-added powders.
An understanding of dairy ingredients and raw materials and how they behave under varying conditions
Knowledge of plant operations and human factors in granular detail
An ability to deliver in complex, challenging manufacturing environments
An appreciation for factors such as seasonality, substrate, inputs and yield
Experience and understanding of dairy production processes and efficiency
Support with engineering, production plant design, supply chains and cold storage
R&D expertise in design, prototype and scale-up of new concepts
Exceptional technical organoleptic skills
Knowledge of lean manufacturing/high volume processes
Experience in management roles in dairy food-related companies
Academic credentials – the ability to develop science-based fixes
Experience of training and advising staff in new advances and processes
Dairy Science and Technical Formulation expertise
Excellent communication skills, dedication, and passion for all things dairy
An appreciation of packaging challenges
Our team possess expertise and skills in other related fields. Examples include commercial pilot plant and laboratory research trials, as well as new technology development and implementation.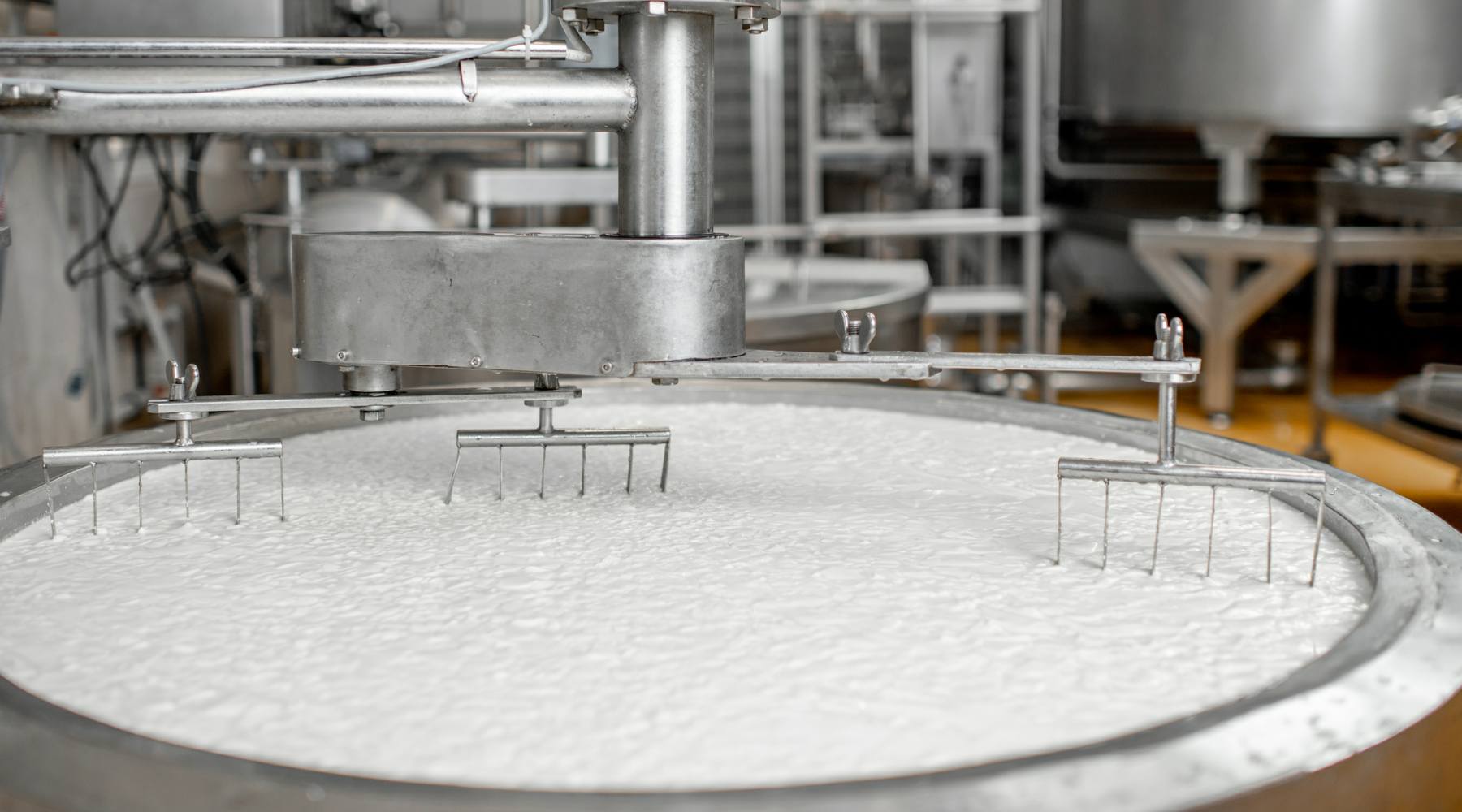 Taking the lead
Our team historically speaking have taken the lead with new greenfield sites and have brought  technical know-how into specialist fields such as Dairy Separation Technology, predictive modelling, state of the art butter manufacturing and spray drying technology.
Our team are renowned for their unrivalled knowledge in these areas too ...
Value-added milk
Cream processing
Butter manufacturing
Spray-dried powders
Lactic and cultured butter
Butter substitutes and composites
Cheese manufacture
Proteins and milk protein isolates
Value-added functional milk protein
Whey & casein
Fermented cultures
Proteins
Emulsifiers
Textural components
Probiotics
Prebiotics
Seasonality and natural preservation methodologies
Our knowledge of the sector extends into ...
Laboratory research expertise,
Dairy cattle nutrition and production
Mammary production enhancement
Herd management
Milking management
Mammary health
IT and science-literate experts
Our dairy advisors are passionate, positive, and enthusiastic problem solvers, used to dealing with multiple challenging briefs. They are IT and science-literate - proficient at calculations and strong on manufacturing processes and equipment.
Our advisors are highly qualified academically and technically and are used to working in development teams. They also have factory-floor experience They are experienced at bringing concepts from the brief project stage right through to bench trials. They can help you deal effectively with prototypes, line trials, pre-production and first production runs.
We offer mentoring, and advice across the local, national, and international supply chain and will help get your 'big idea' projects underway and delivered on time.
The voice of reason
When it comes to feasibility, our dairy  experts are the voice of reason. Should one of our testers declare a trial to be a failure, and the substance, material, or formula unsuitable, then suppliers and commercial teams listen to what they say and pay attention to the recommended next steps.