Food Industry R&D Funding & Tax Credit Advantage
Research & Development Tax Credits, Funding, Grant Applications, Technical Reports - Professional Judgements - Standard Operating Procedures
Introduction
United Plates are a unique expert team of R&D funding specialists in Ireland.
Many food businesses are unaware of their actual R&D spend and eligibility and have missed out on hundreds of thousands of euros in claimable supports.
We will assist in maximising R&D funding & tax credits for agri-foods, bakery, meat, dairy, drinks, prepared consumer foods and ready to eat clients.
We enable our clients to fund their R&D with expertly prepared Tax Credit Submissions that are robust, technically excellent, peer-reviewed and scientifically defended.
We work with clients to maximise eligibility for our clients R&D tax relief and grants; we manage all grant and industry support applications every step of the way.
We will work with your business to maximise the benefit of each eligible grant and tax credit, each time, every time.
Our expertise will enable your R&D staff to focus on high-value customer-facing activity.
We will ensure all your ongoing R&D activity costs are forensically identified and captured using our detailed technical assessments and bespoke software to manage each R&D activity from a management, defence and claim perspective.
Our bespoke software also assists you to grow, digitise and protect your R&D Intellectual property continually.
We will train and support your Senior/Director level and middle management on how to strategically plan and execute R&D vis a vis lean manufacturing and supply chain, emerging food technologies, Brexit, Sustainability and Digitisation.
We will help reduce the costs of R&D in real-time (during each project) to minimise final submission claim costs.
Our expert services are effectively self-funding as claimable expenditure; therefore, we recommend immediate engagement.
Background
In Ireland, generous supports & Grants are available; however, expert technical skills are required to successfully apply and leverage the grant aid and tax credits system in a meaningful way.
However, precious grant aid and tax credit opportunities are lost daily due to a lack of knowledge and resourcing. FMCG manufacturers are often too busy and unaware of the benefits and cannot see or quantify the prize.
The very nature of research and development can make it hard to quantify. Often busy in the day job, Researchers, Delivery Teams & R&D Managers do not think strategically about activities.
A haphazard, reactive approach to multiple, simultaneous R&D Projects and competing demands on time means that maximising strategic financial wins is impossible.
Traditionally, accountancy firms don't help, support, or add value to R&D Activities during the financial year, defend submissions against Revenue, or offer technical expertise when reviewing submissions. Their basic templates and pro forma documents burden and confuse highly valuable staff. End of year submissions are often reactionary and not scheduled (mopping up expenditure / recouping poorly planned projects and wasted time finding evidence). They depend upon clarity to convey the activities, challenging to obtain industry experts.
If unclear, Revenue may engage a close discipline expert that Is non-specific or purely academic in view. Claimant Investigations can typically end poorly (with penalties). Informally we have heard that external adversarial investigators will generally seek to justify existence and salaries.
Our Advantage
We understand food R&D, the issues; we speak your language and know how to help you present and justify your development activities.
R&D Tax Credit - 25 % costs of "Carrying On" of R&D means 37.5% of total expenditure can be recouped as an R&D Tax Credit and in the case of 50% grant aid; this could mean a theoretical total project funding win of 68.75% (Total project costs/ qualifying expenditure)
We can help you identify bona fides qualifying expenditure with our know-how, such as materials, wages, samples and disposals, lab analysis, expert knowledge providers consultants, equipment, packaging, prototyping & scale-up.
We will fully support you on your R&D journey, optimise your standards, processes and continually improve in real-time.
We will deploy all our resources and expertise of an array of experts covering every imaginable aspect of the food sector. This allows us to provide in-depth guidance and support at every stage and across every aspect of the food and beverage manufacturing process - from R&D through to delivery logistics.
We also train, coach, mentor and work alongside our clients and their teams from start-ups and SME's through to blue-chip multi-nationals. This will enable you to leverage your team, build contingency plans, find and recruit new talent effectively and support ongoing succession planning.
Assist senior management in identifying, reducing, or eliminating non-value activity whilst maximising equipment uptime, yields, lean manufacturing - Value Stream Mapping Six Sigma, Kaizen.
Advise on R&D, Quality Assurance, Auditing, Technical Reports, Lab and Nutrition Analysis.
Experts on Digitalisation, Blockchain, Internet of Things and Artificial Intelligence. Leverage expertise unavailable elsewhere in the public or private sector.
Design, recommend and implement solutions; we occupy a uniquely different space from any other service provider.
We provide the full spectrum of multi-disciplinary food industry experience and expertise in a one-stop shop, always there to assist you not only at financial year-end but whenever you need us.
Case Studies
We have successfully supported agri-foods, bakery, meat, dairy, prepared consumer foods and ready to eat clients to short circuit their product development windows. We have also mentored start-ups and SMEs on their journey and helped them find reformulation and processing solutions that are R&D Tax Credit and grant support applicable.
Due to our experience and methodologies:
One multi-national client has saved 1 million euros in R&D Tax Credits and is in line to draw down €500,000 in grant supports.
One multi-national client has recouped circa €750,000 between R&D costs and grant applicable activities.
One multi-national meat producer recouped €500,000 in technical, lab analysis and nutritional reformulation related research that they perceived was not "R&D" worthy.
Based on our advice, one client had an Operations review and transformation and converted a pre-Brexit cost centre to a post-Brexit profit centre.
Example
Consider a new concept product designed from scratch, using new equipment: "R&D" can include desk research costs. It can also include specific discipline experts, bench samples manufacture, scale-up trials, pilot plant, first live production, all raw materials unsold (i.e., out of spec/ tolerance).
All staffing costs incurred during R&D, all overheads, disposal of samples costs, packaging, lab analysis, nutritional specs and even post-launch retro-active R&D if the product is troublesome post-launch and requires additional R&D.
Client obtains a 50% grant for R&D from the EU/ State and the residual is R&D tax Credit applicable.
Normal Cost of R&D:
€ 1,000,000
Grant Cover @ 50%
€ 500,000
Residual is R&D Tax Credit Applicable
€500,000 @ 25%
€ 125,000
Corporation tax allowance
€ 140,625
Total Claim
€ 640,625
In addition, if this project is unique, patentable, or protected, there are even opportunities to half corporate tax income from this production process, i.e. 6.25%. (Knowledge Development Box) This is on qualifying assets such as computer programmes, inventions or for small companies, an asset that is certified by the Controller of Patents as patentable but not yet patented.
Testimonials
Having worked with Darren for over two years, I cannot say enough about his wealth of experience within R&D. He adds a dynamic of innovation mixed with appropriate methodology to execute the project in front of him. Invaluable mentor earlier in my career.
---
Lee Boakes, Head of NPD & Innovation @ Huel
Having worked with Darren previously in ARYZTA, I re-engaged him to collaborate on two large scale R&D Projects with ORNUA in Mitchelstown. Darren is energetic, engaging and quickly familiarised himself with the projects and supported the development of R&D trials and associated reports on the outcome of trials. His academic/technical support was invaluable, and his ability to quickly grasp technological challenges is excellent. With Darren's support, we were able to fast track the compilation of R&D submissions/applications, which led to the successful granting of claims. I would highly recommend his services to anyone considering any type of R&D claim/ grant application or approval.
---
Ken Maguire, Head of Global Operations Ingredients @ Ornua
In a previous role to my current professional role, Darren was contracted by the business to manage and deliver the annual R&D Tax Credits Project. In context at that time, we were novices to this process, and Darren worked in a role supporting my team and the organisation.
My observations from that time in retrospect has shown me how working with Darren over the two years of claims was from a customer perspective internally resource-efficient and simplified. Each year it became even more efficient, and he was able to support non-core staff in developing an R&D mindset and provide best practice insights concerning documentation and presenting of findings.
At the same time, we were able to optimise our internal systems to capture pertinent and critical details throughout the year. Darren grew our organisation's skills and ability via his knowledge of report writing and R&D. His understanding of how complex EU credit/funding systems work and his ability to explain it very well to fellow R&D Professionals.
Darren has a great ability to understand the demands of complex regulatory/tax systems and balance this with the day to day demands on a food manufacturer. Darren is very effective at finding a pragmatic solution through challenges and supporting a business to evolve in this arena every year.
It was only when I left that role and moved to another organisation that I gained a full perspective of how effective Darren was versus others who offer services in this area.
Darren can understand where a business is far more quickly and realise what support the business needs, given its current skills and resource constraints. He can compile documents faster than his peers while simultaneously coaching and working with the business to support pragmatic year on year improvement while delivering value for the organisation. I would recommend him to any organisation considering an R&D Tax Credit or Grant submission as the first point of inquiry or for any organisation seeking insights in this area.
 Eugene Crowley, New Product Development Manager @ Valeo Foods Group
---
I had (and continue to have) the pleasure of working with Darren on an ongoing basis with respect of the ARYZTA R&D Tax Credit Claim. I have found Darren to be extremely knowledgeable in his selected field and always delivers. I would highly recommend Darren to anyone seeking advice/support in the food science space. And he's a nice guy also, which helps!
 Seamus O'Connor, ACA CTA Group Tax Manager / Financial Controller Aryzta @ ARYZTA
---
Vast knowledge of the food sector… experience is invaluable… incredible pointers… extremely passionate… connections in the field are also really valuable.
Padraig McKenna (Start-Up)
---
Darren's impressive background (incl. baking, NPD, culinary) and enthusiasm to support start-up food brands made him the ideal man to troubleshoot challenges with my new food brand. He instantly had a plethora of solutions that had never been proposed before, which we are currently testing, and look like they will solve both texture and production problems.
It's Darren's experience and scientific understanding of food, coupled with his passion for complex problem solving and unusual projects, that makes him so valuable to a food start-up. I'm looking forward to further working with Darren, particularly as we scale up production.
Emi Takakura (Start Up)
---
Darren was an invaluable source of knowledge, help and support at the nascent stage of production trials for our new food brand (intended for launch in October 2019). Darren gave us the practical means to troubleshoot the typical problems encountered when attempting to convert a prototype sample to a viable factory floor product. Darren's ability to think outside the box seems to stem from a naturally creative and curious mind-set, which has been honed and refined through years of academic and practical experience, and his willingness to share this insight and expertise makes him a very valuable asset for any food professional looking to develop a new product or improve an old one.
Deirdre Hynds (Start-Up)
---
I worked with Darren in the Coeliac Society of Ireland, where he serves on the Board of Directors. Darren brought a vast depth and breadth of experience and knowledge of the food industry from his work as a chef, R&D specialist, and lecturer. His commercial awareness and strategic thinking were hugely beneficial to the success of our projects. He has a positive attitude and energy, and excellent communication skills. I wish Darren the best of luck in his practice as an R&D consultant, and I have no doubt his technical experience and problem-solving abilities, along with his coaching skills, will be of benefit to any company.
Mary Hughes, Food Quality and Technical Expert
---
Additional (confidential) testimonials are available upon request.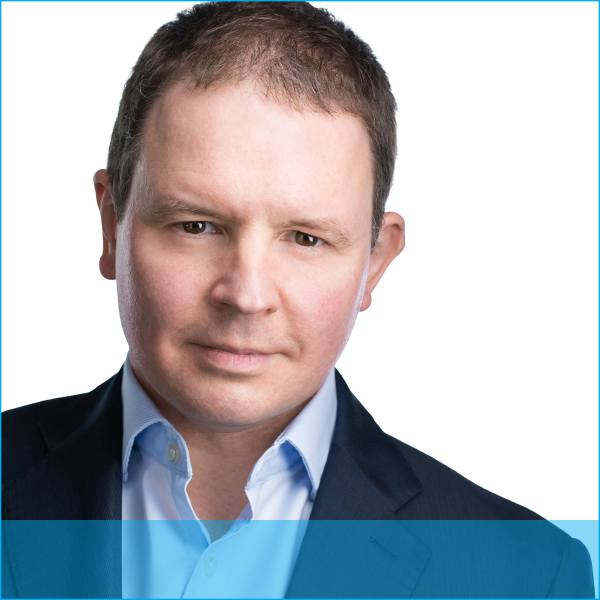 Darren Harris is the founder of United Plates. A university lecturer, Darren specialises in food R&D and is committed to upskilling, continuous improvement, and digitisation principles. Darren has in-depth experience, and know-how gleaned from working in numerous sectors of the food industry. He advises on several food and R&D bodies.
Ever mindful of the future demands of the food manufacturing and agri-food processes, Darren has been relentless in bringing together this extraordinary and uniquely skilled team of experts.
Book your 15-minute call today.
Telephone: +353 830020250
Email: info@unitedplates.ie